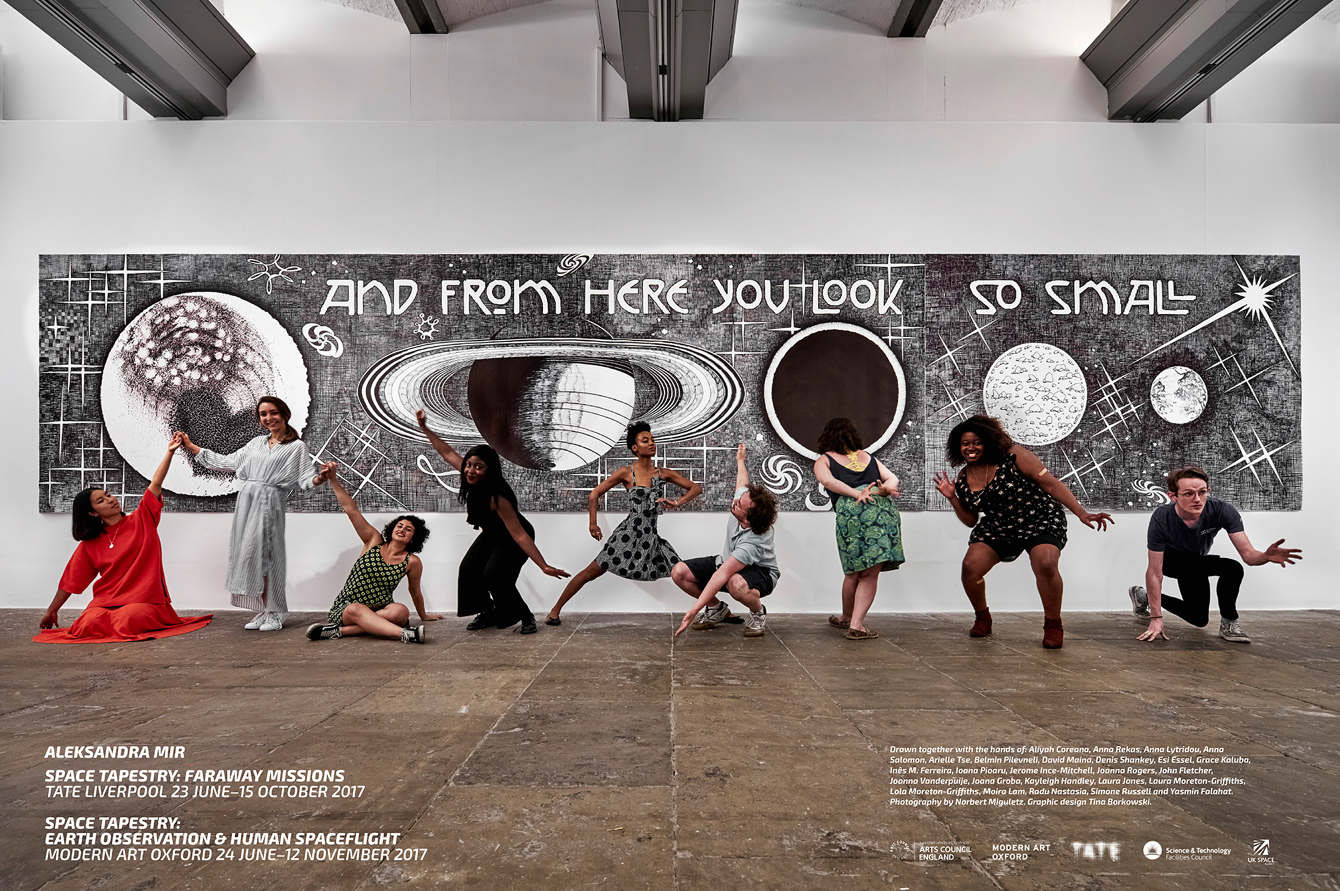 Space Tapestry: Earth Observation & Human Spaceflight at Modern Art Oxford and Space Tapestry: Faraway Missions at Tate Liverpool jointly present chapters from Aleksandra Mir's new exhibition Space Tapestry.

Inspired by the Bayeux Tapestry and the artists who depicted Halley's Comet in 1066, a large-scale hand-drawn monochrome wall hanging forms an immersive environment. Much like a graphic novel, Space Tapestry tells an episodic visual story of space travel.

Over three years, Mir has formed relationships with professionals in the space industry and academia who have informed and inspired Space Tapestry. The work draws out themes relating to current debates, recorded events, scientific discoveries, technological innovations and predictions of an imagined future that currently affect all our lives.

In total, the finished Space Tapestry, drawn on synthetic canvas with marker pens, is 200 metres long by 3 metres high.  Work started on the tapestry in 2015 and took 3000 drawing hours to complete.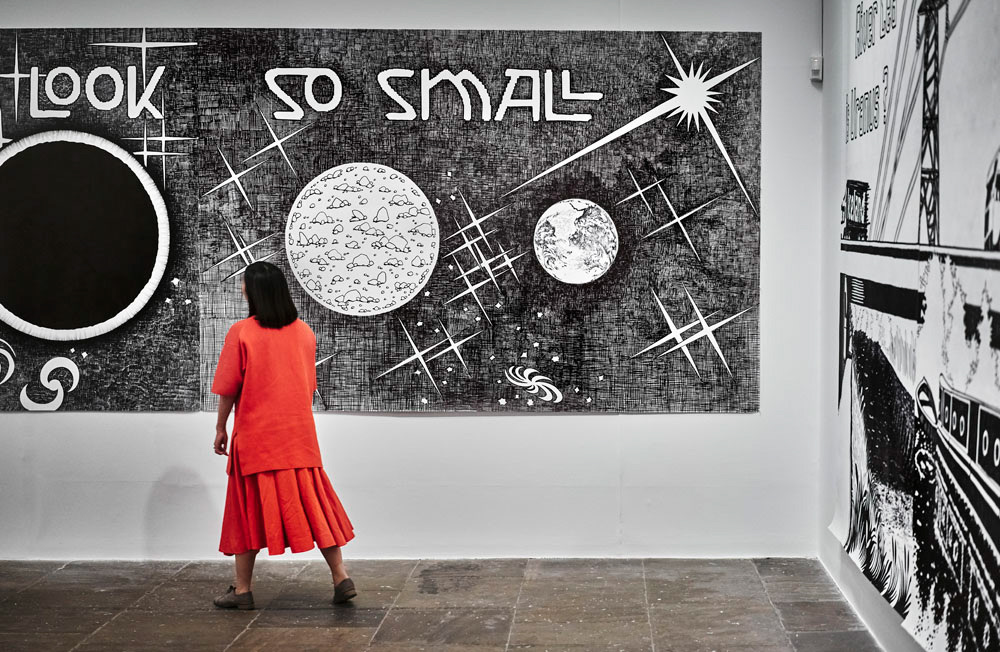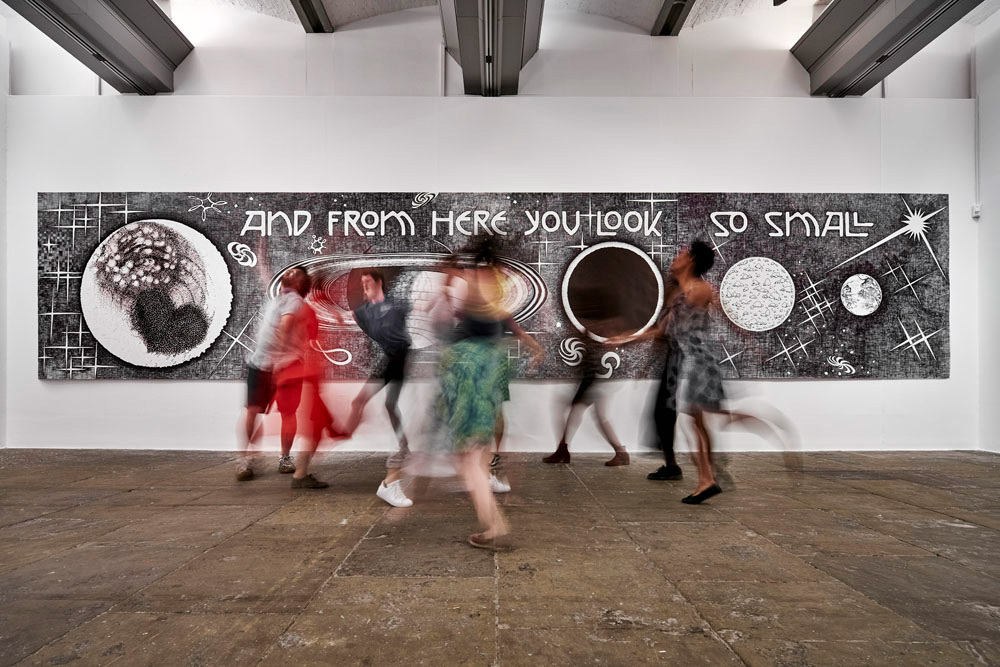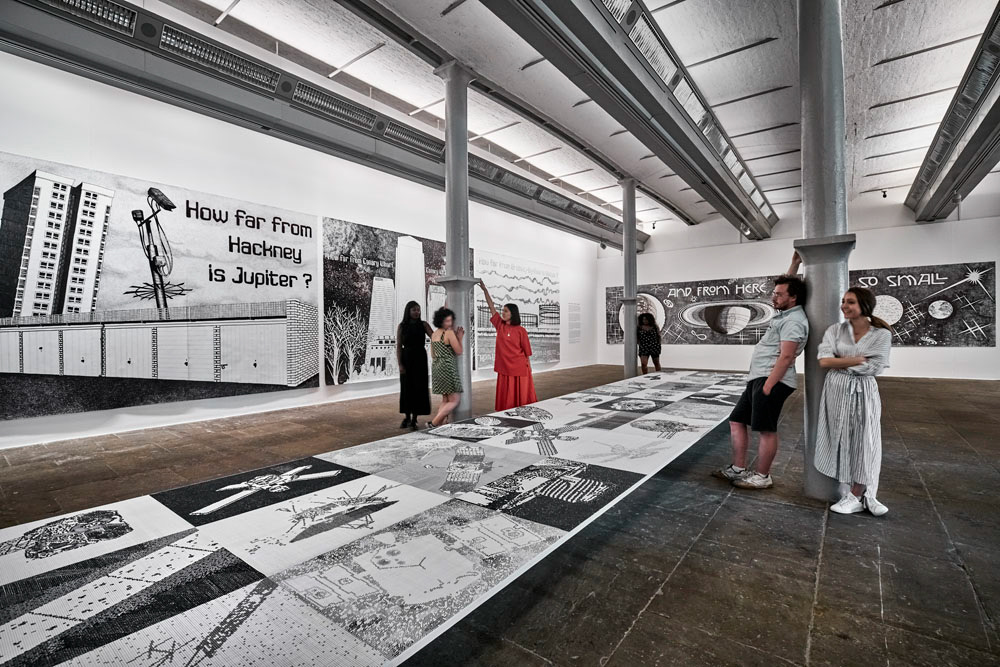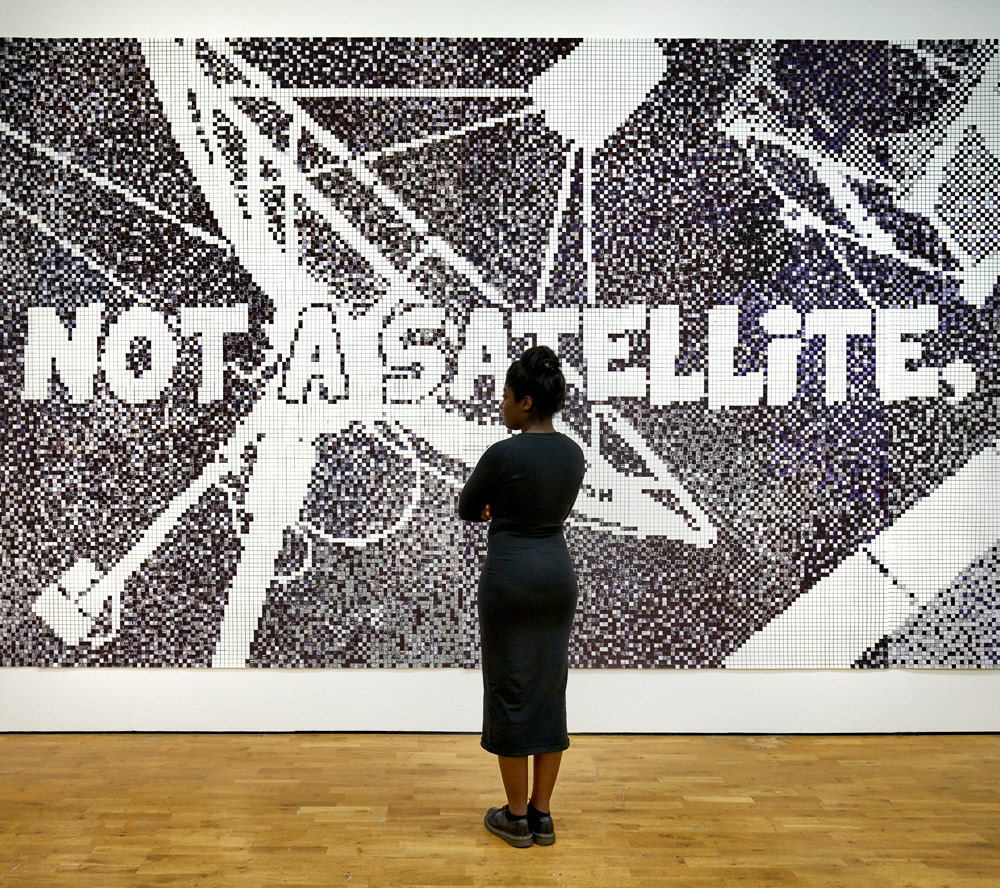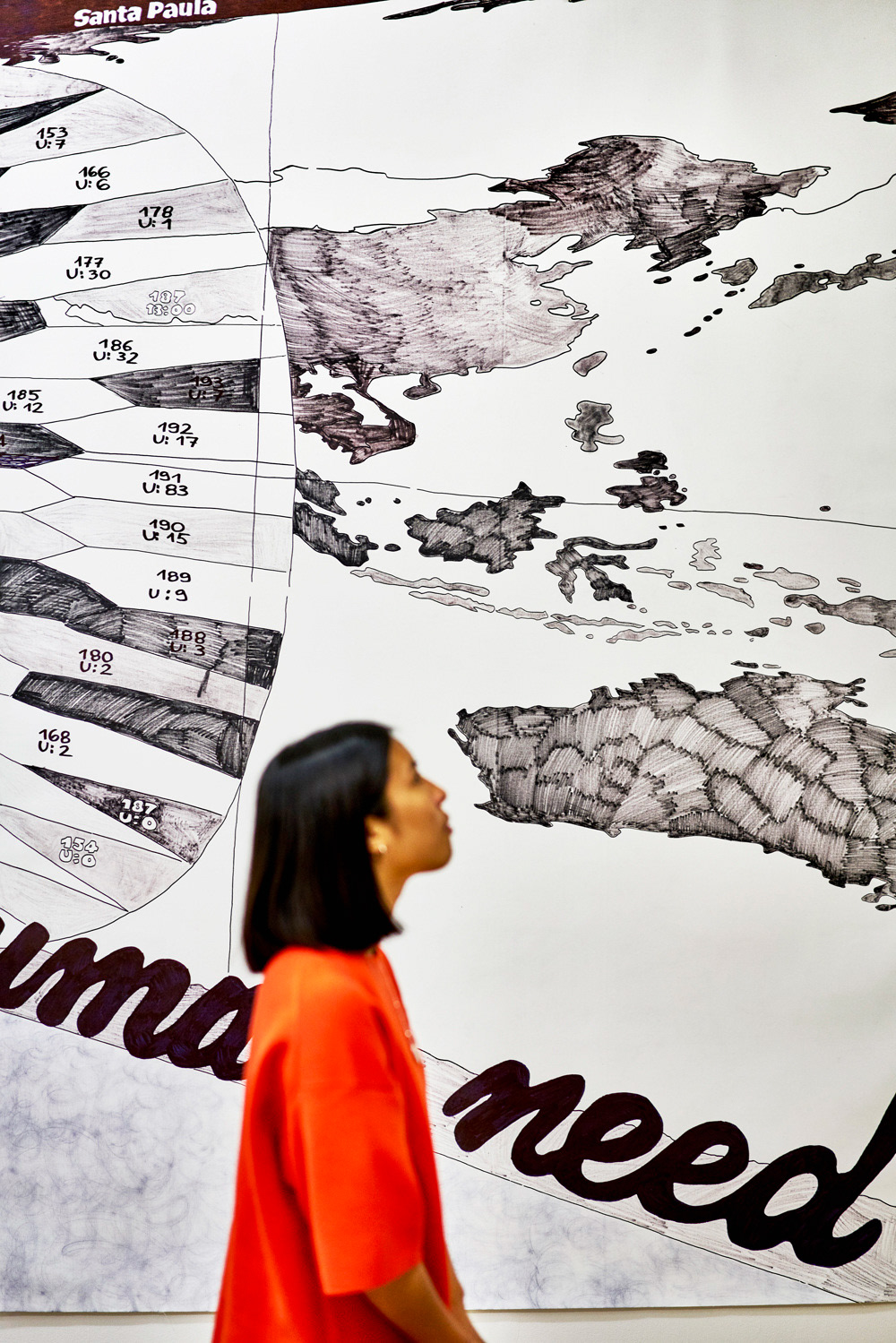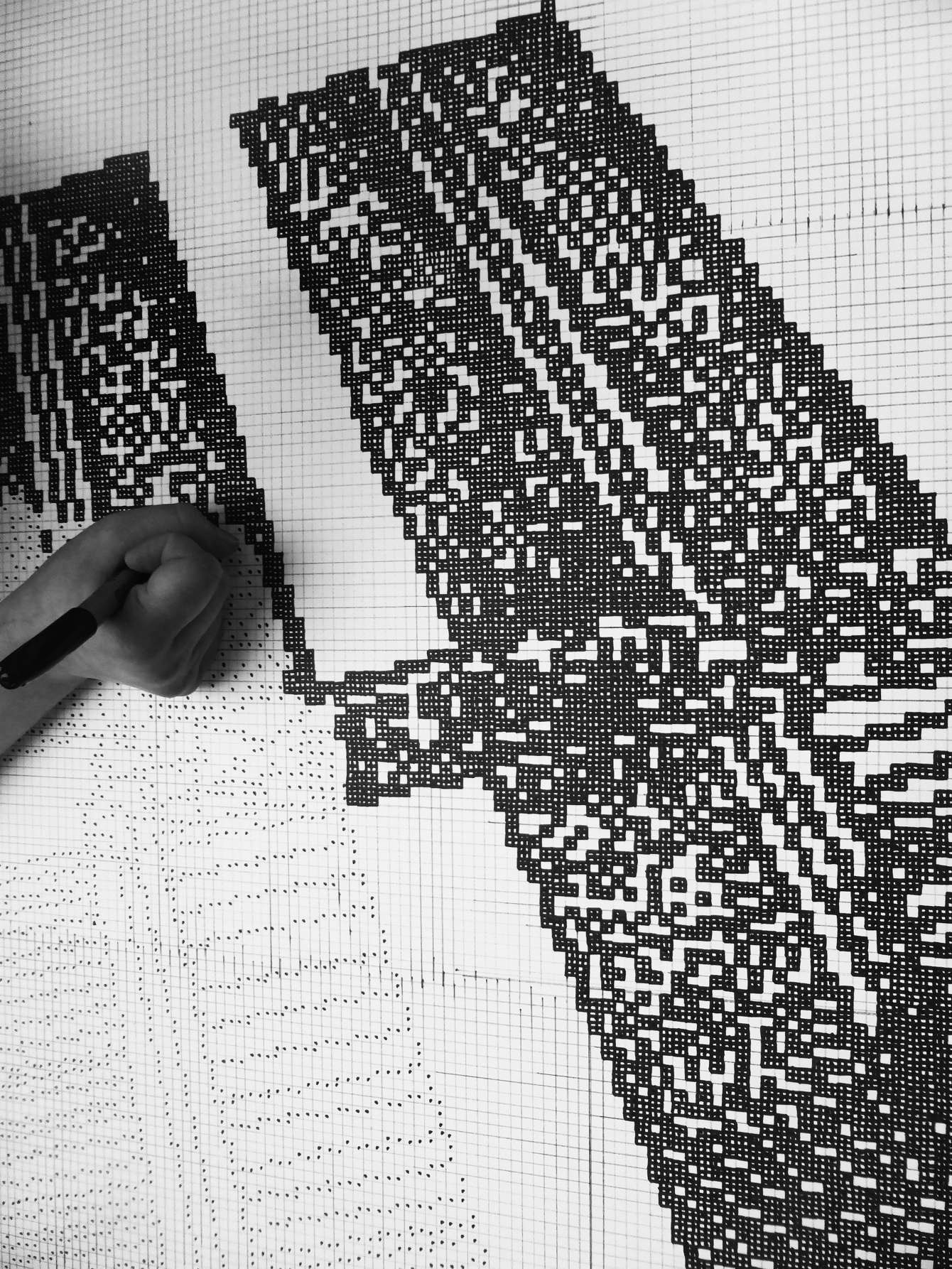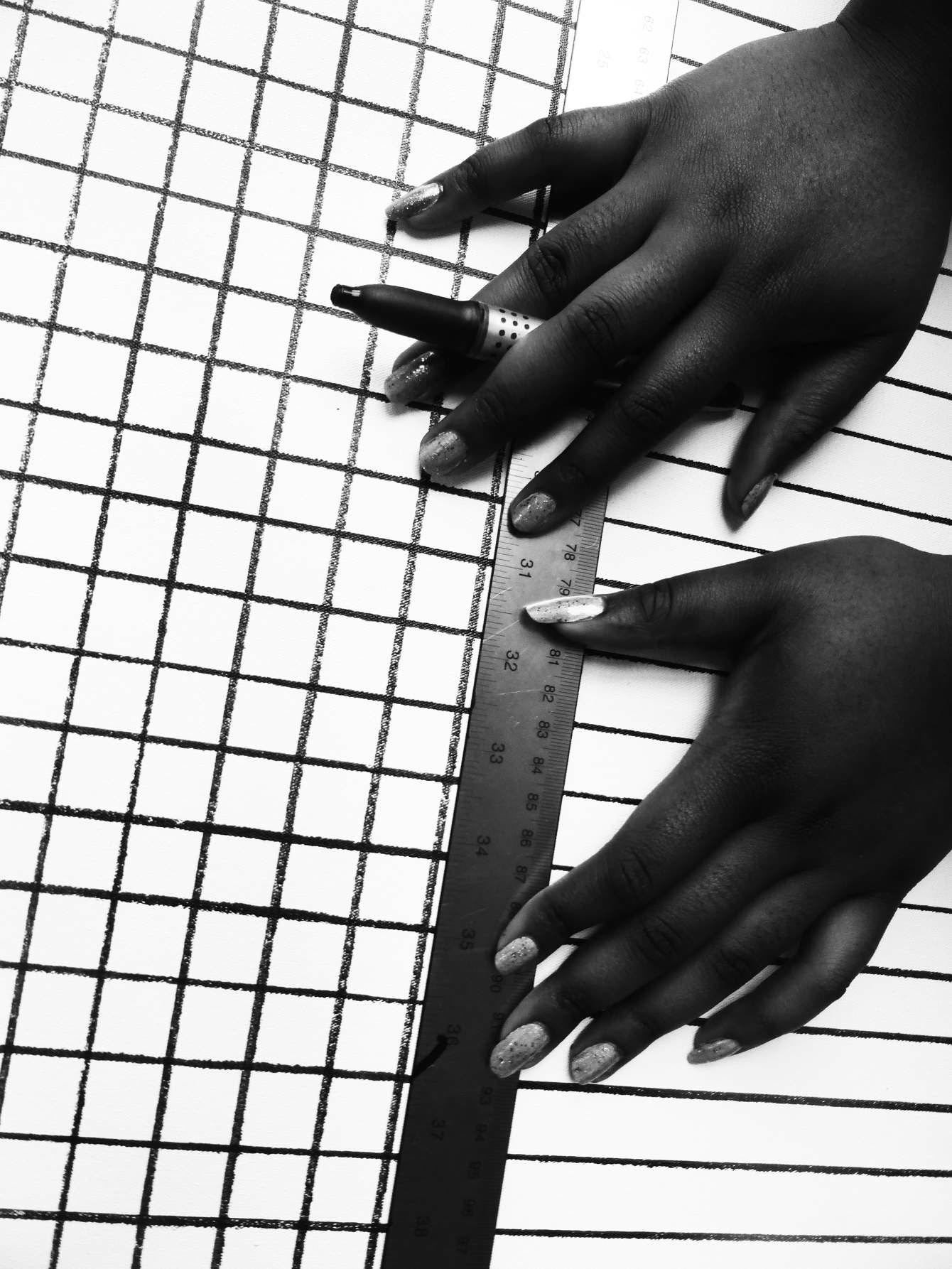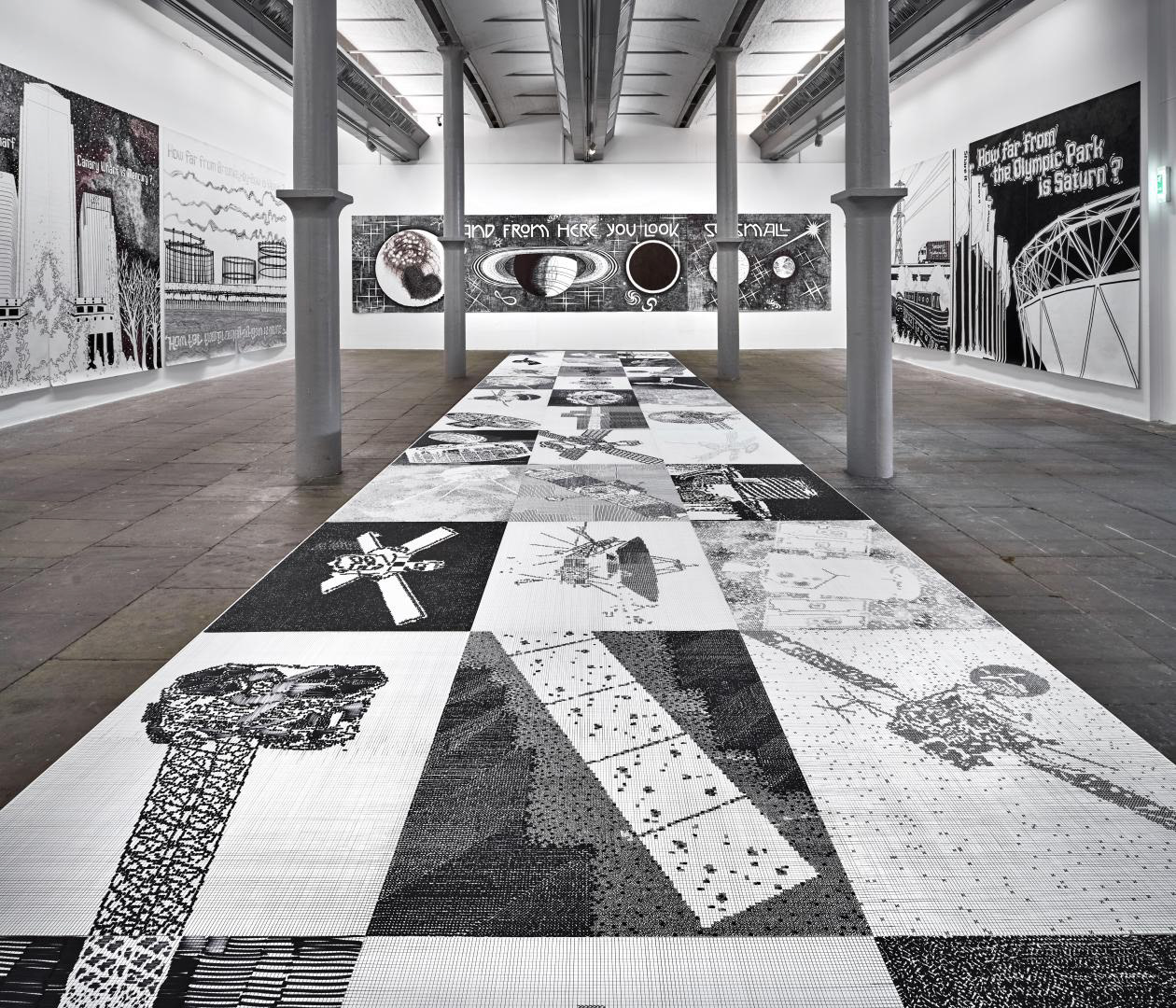 Drawing Assistants: 
Aliyah Coreana, Anna Rekas, David Maina, Denis Shankey, Grace Kaluba, Joana Groba, Joanna Vanderpuije, Laura Jones, Moira Lam, Simone Russell, Yasmin Falahat, Anna Lytridou, Kayleigh Handley, Ioana Pioaru, Anna Lytridou, Anna Salomon, Joanna Rogers, John Fletcher, Lola Moreton-Griffiths, Laura Moreton-Griffiths, Kayleigh Handley, Belmin Pilevneli, Arielle Tse, Esi Essel, Inês M. Ferreira, Radu Nastasia, Jerome Ince-Mitchell
IMAGES: Norbert Miguletz & Aleksandra Mir