In 1993, Paul Watson - a Canadian photojournalist - takes a picture of Staff Sgt. William David Cleveland, a mutilated American soldier, whose body was desecrated by a Somali mob through the streets of Mogadishu.
As he clicked the shutter, Watson heard the voice of the dead soldier tell him, "If you do this, I will own you forever"... This photograph won Watson the Pulitzer Prize.

When Watson appears on a chat show to talk about his work in war zones, the interview fascinates Dan O'Brien, a playwright and the author of this documentary drama. Dan gets in touch with Paul and a strange, uneasy relationship begins.
Both action and audience are trapped in grey curved walls, snowy floor and tungsten tube lights that could be the inside of an aircraft fuselage, or an empty Nissen hut. The play is contained in a narrow traverse and bookended by two large video screens that flicker through Watson's photographs, summoned with finger clicks.
"The Body of an American" is a co-production by The Gate, Notting Hill Gate and Royal & Derngate, Northampton.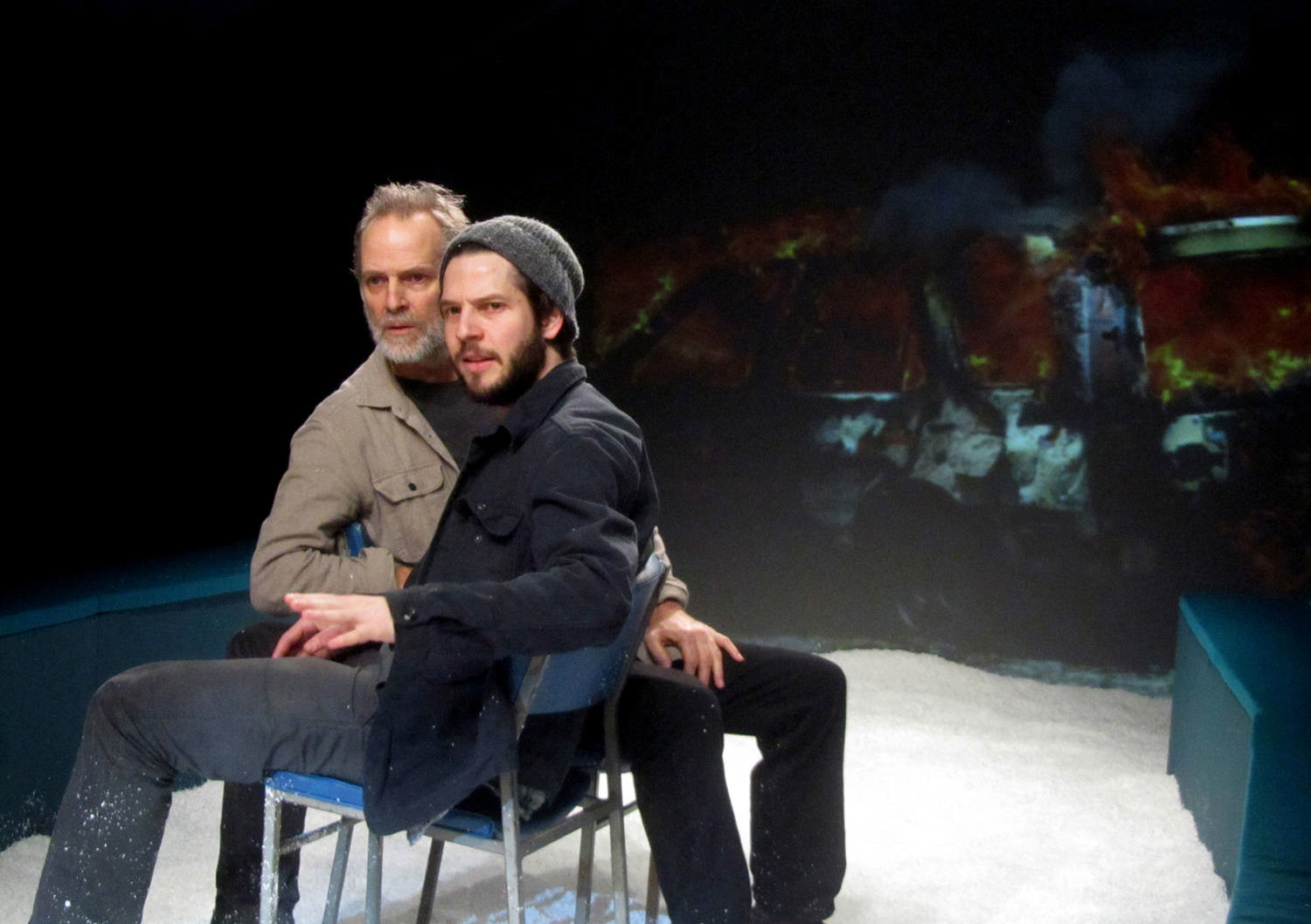 Director: James Dacre
Video Design: Dick Straker
Video Programmer: Josh Pharo
Video Editor: Moira Lam


IMAGES: Paul Watson & Moira Lam