The BBC and BFI Born Digital Scheme 2019 celebrated 30 years since the invention of the World Wide Web.

"Have We Met Before?" by director Oli Mason and producer Syd Heather, is a short docudrama and part of the Born Digital Scheme, which has been designed to support new and emerging filmmaking talent and artists.

The film premiered at the BFI Southbank, was broadcasted on BBC Four and made viewable on both BBC iPlayer and BFI Player. To top it all off, it will then be added to the BFI National Archive and the British Library Archive.

"Have We Met Before?" explores how homosexual mating habits have changed through the ages, following characters Alfie and Ron, two gay men living in London who are just trying to find the next connection in the ever-changing society around them. The visual story covers a range of behaviours from the 1970s until the present day - underground Gentleman's clubs off Shaftesbury Avenue, the hanky code, cruising on Hampstead Heath, cottaging in train stations, the arrival of the internet, online spaces and phone apps.

One of the biggest art challenges was how to film the Gaydar website looking like it used to do in the early 00s. As VFX animator and with the permission of Gaydar, I created a design to match the layout, colour, and features of the old website.
A realistic sequence was made for a late 1990s PC desktop, which was added in post-production. The piece includes Ron opening an internet browser, logging into Gaydar website, checking out Alfie's profile, starting a private chat conversation, using webcam, logging out of Gaydar, finally clearing his internet history. On screen throughout is a visible dated mouse curser to look authentic. VFX created in Adobe Photoshop and After Effects.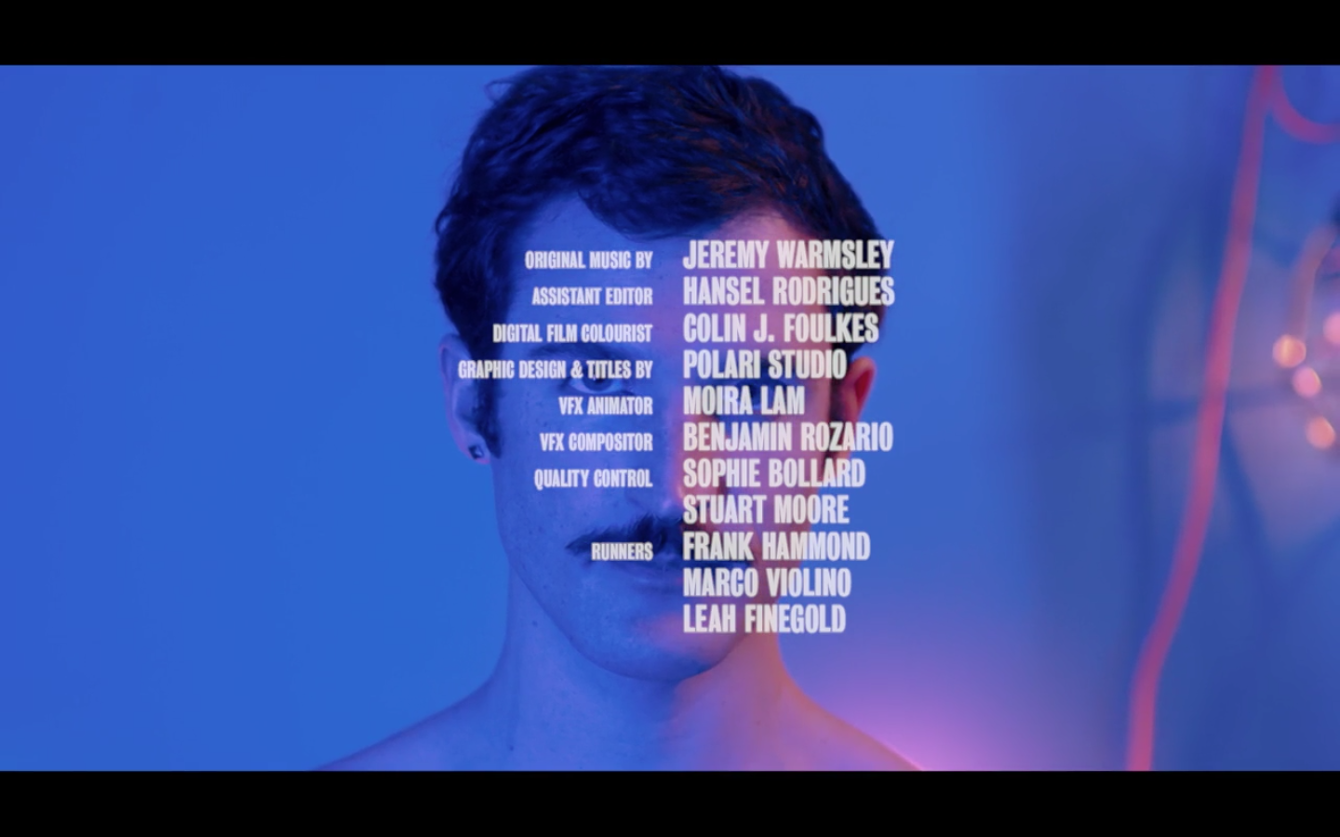 Starring: 
Pierre Emo
Stanton Cambridge
Director / Writer / Editor: Oliver Mason
Producer: Syd Heather
DoP: Emily Almond Barr
1st AD: Stu Laurie
Art Director: Juliet Bryant
Hair & Make-Up: Diana Bruton
Costume Designer: Ellen Crawshaw
Costume Assistant: Simon Lewis
Costume Advisor: Susannah Buxton
Focus Puller: Chris Steel
Gaffers: Jonathan Moore, Arif Nadeem
Camera Trainee: Samantha Harris
Sound Design / Mix: Guy Chase
Sound Recordist: Charlie Hurst
Stills Photographer: Brendan Walker
Script Supervisor: Matthew Bates
Original Music by: Jeremy Warmsley
Assistant Editor: Hansel Rodrigues
Digital Film Colourist: Colin J. Foulkes
Graphic Design / Titles: Polari Studio
VFX Animator: Moira Lam
VFX Compositor: Benjamin Rozario
Quality Control: Sophie Bollard, Stuart Moore
Runners: Frank Hammond, Marco Violino, Leah Finegold

Production Executive for Plimsoll: Lucy Bilson
Production Managers for Plimsoll: Sarah Vaughton, Hannah Stansbridge
Associate Producer for BFI: Lily Slydel
Executive Producer for Plimsoll: Siobhan Logue
Executive for BFI: Gillian Scothern
Executive Producer for the BBC: Lamia Dabboussy
IMAGES: Brendan Walker, Polari Studio & Oli Mason