What is the shape of the universe? Is it finite or infinite? Does it have an edge?
In their R&D show 'X & Y' Marcus du Sautoy and Victoria Gould use mathematics and the theatre to navigate the known and unknown reaches of our world.  It was adapted to become current iteration called 'I is a Strange Loop', shown above. 
Produced by Complicite and the Science Museum, I had the pleasure of being Video Assistant - programming in Catalyst and animating in After Effects for a scratch performance of 'X & Y'. Projecting visuals on the iMax cinema screen in the Science Museum.

We used a new Thunderbolt>PCI hub to capture the performers live in hi-res and incorporated them into the animations.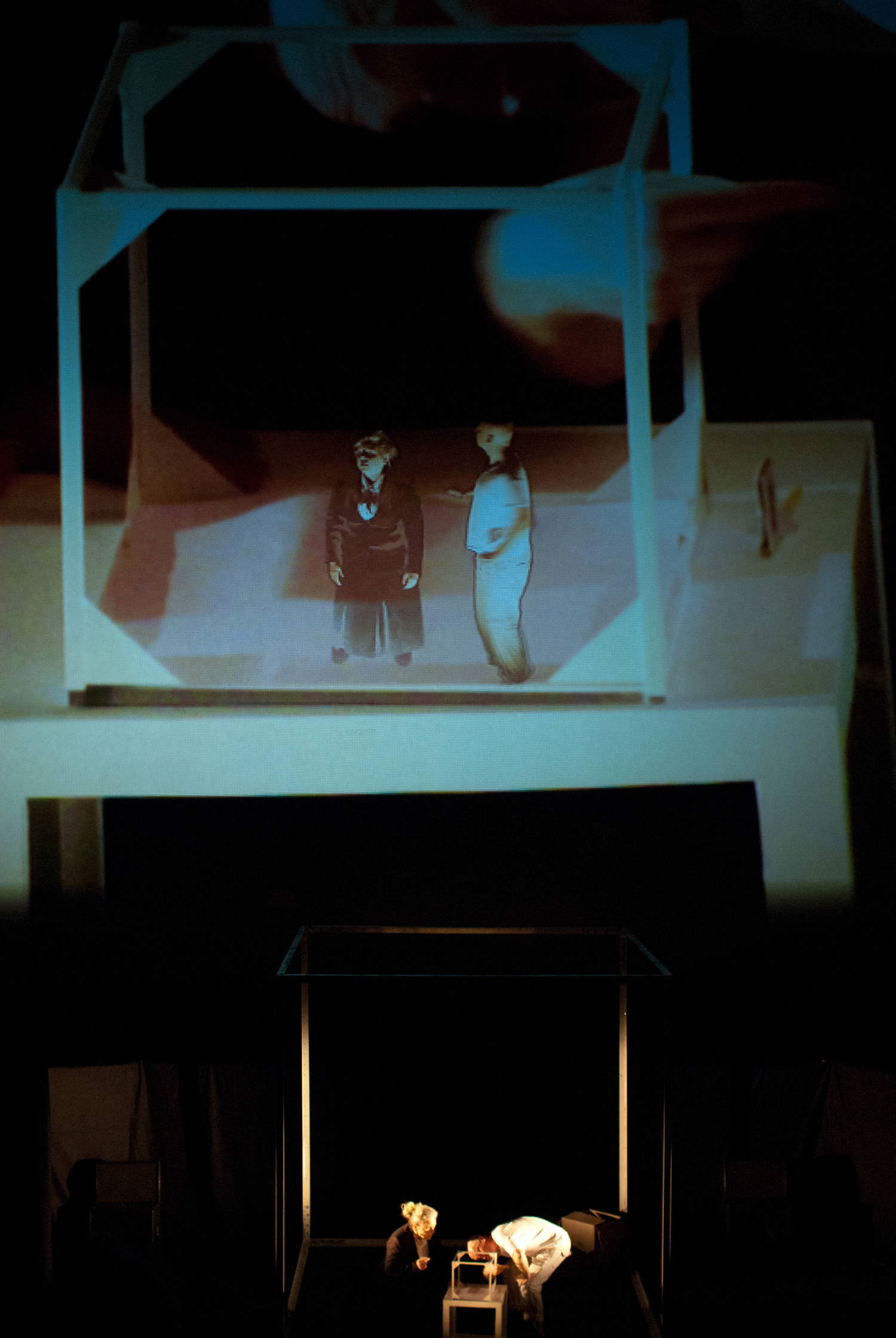 Video Design: Ian William Galloway
Video Animator / Programmer: Adam Young
Video Design Assistant: Moira Lam
IMAGES: IWG, Sarah Ainslie & Benjamin Ealovega