Mozart's 'The Marriage of Figaro' whisks us through the events of one crazy day as Figaro, the Count's valet, tries to wed Susanna, the Countess's maid, before their philandering master can bed her first.
I was Video Animator for the English National Opera production, at the London Coliseum, West End.
I assisted in remaking the original video design, where we pulled certain elements from the set and costume design, and refined the storytelling, reducing the original video to it's most important elements and re-filming others. 
The servants, running around the stage avoiding their uncaring masters – the protagonists – have a greater presence. They appear during changes, dancing with the ever-present bull's skulls and playing with the idea of the skulls as symbols of ownership or masculinity.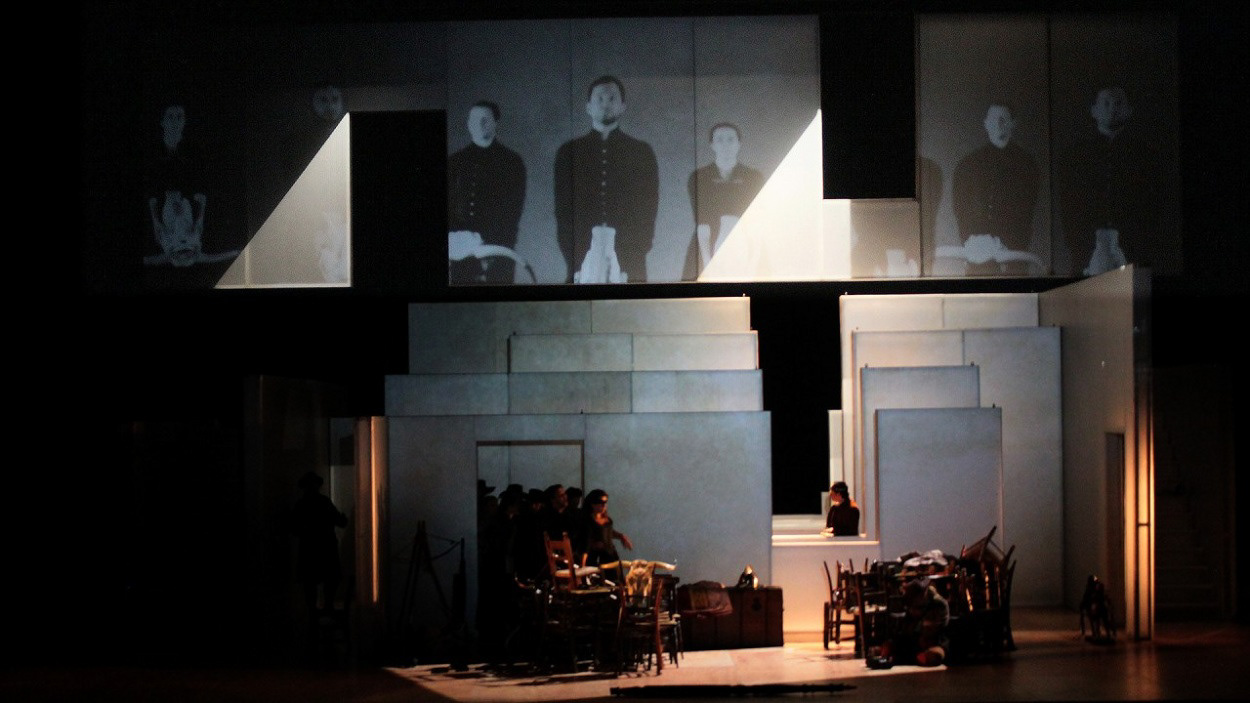 Director: Fiona Shaw
Set & Costume Designer: Peter McKintosh
Lighting Designer: Jean Kalman
Video Designer: Ian William Galloway
Video Animator: Moira Lam
IMAGES: Ian William Galloway, Peter McKintosh & Sarah Lee