'The Energy Show' - a show teaching children about energy, channeling the aesthetic of Steam-punks. Methane bubbles set alight to make fireballs, liquid nitrogen freezes flowers and hydrogen rockets are fired into the audience!

Using Photoshop, After Effects and Catalyst; the animation appeared live on Science Museum's iMax cinema screen. The projection incorporated photographic/video elements (supplied by Science Museum media archive) within the supporting explanatory imagery, which was created in the style of chalk-board diagrams and writing. A 3D animated character 'i-nstein' also made an appearance.

All content was be designed to be cued live.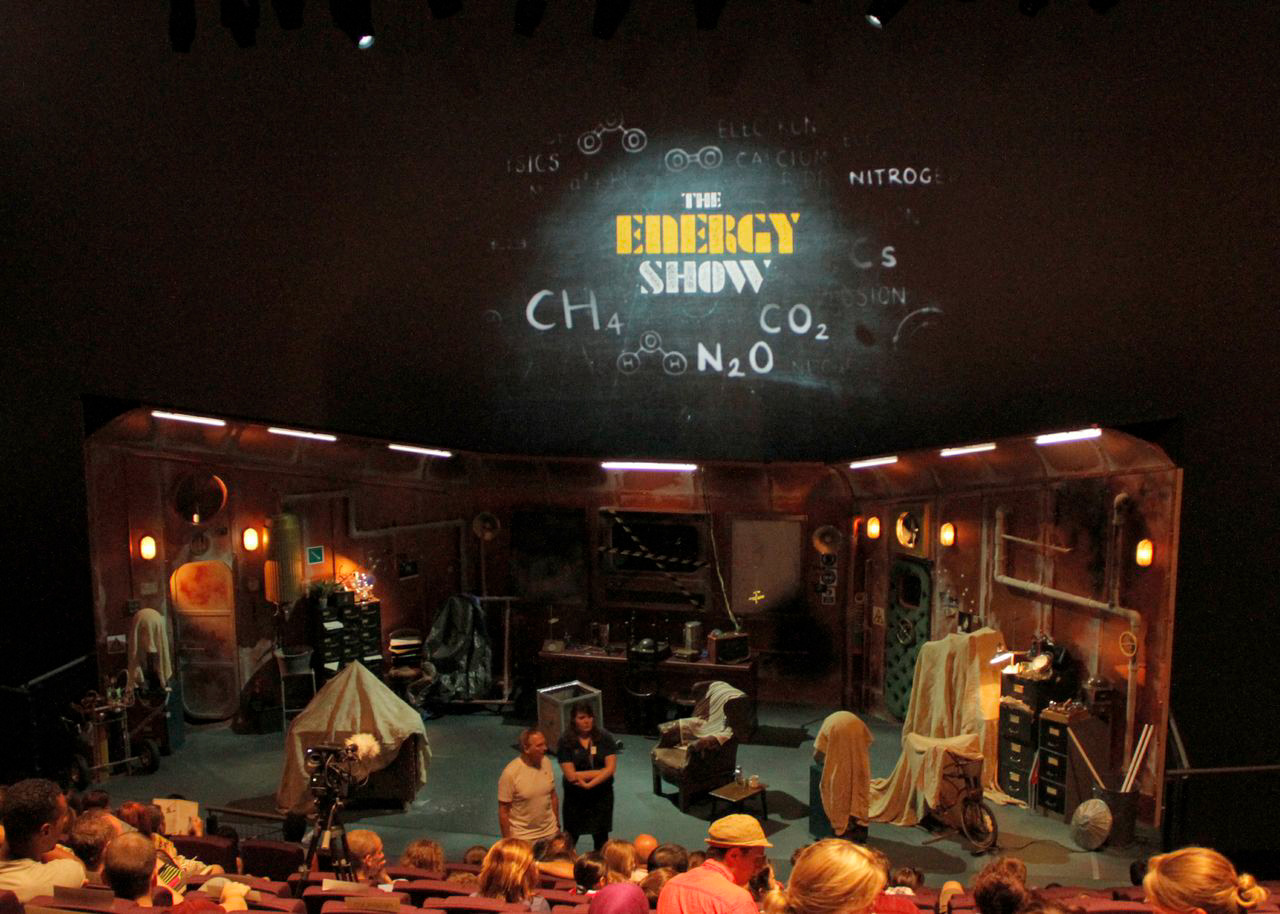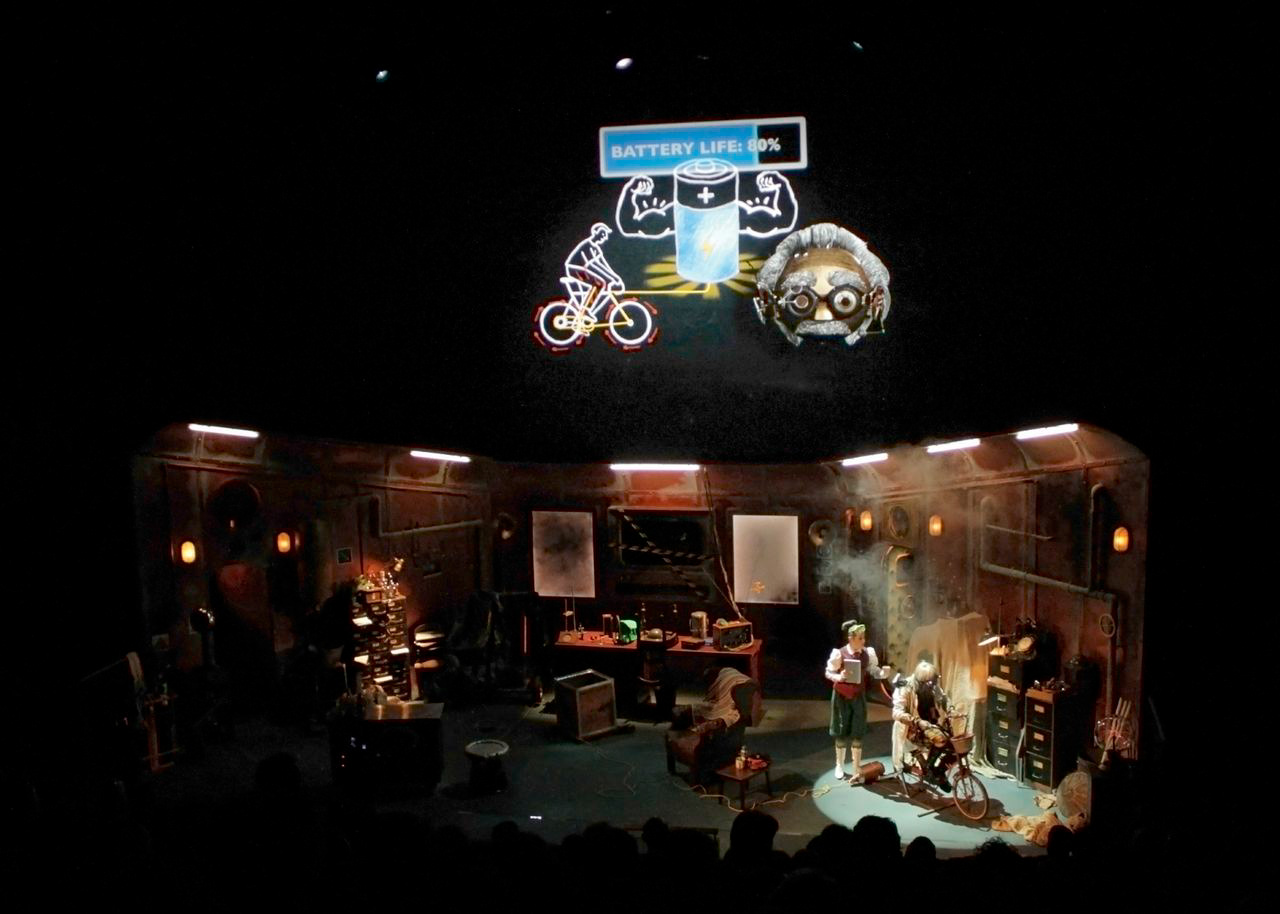 Director: Martin Lamb
Video Design: Nina Dunn
3D Animator: Mike Wyatt
Video Animator: Moira Lam
AFX Animator: Asa Movshovitz
IMAGES: Nina Dunn, Benjamin Ealovega & Moira Lam