Pornfilmfestival Berlin is an alternative, independent film festival that focuses on sexuality, politics, feminism and gender issues, and is the only festival of its kind in Germany.
Since 2006, the festival has screened an average of over 100 films from around the world, featuring feminist and queer perspectives on questions around sexual morality, identity, and body norms, emphasising artistic, alternative approaches to the genre of pornography. Since 2015, over half of the 8,000 viewers - who identify as a diverse mix of hetero-, homo- bi-, trans and sexually queer - have been female, and 50% are international visitors from around the globe. The film festival is framed by panel discussions, lectures, readings, workshops, performances, exhibitions and many conversations and presentations on the subject of sexuality today.
Screenings and events took place in Spektrum and Moviemento - Germany's oldest working cinema! Our animated cinema trailer played over 100 times, before every documentary, feature and short film.
Tim O'Leary and I rebranded Pornfilmfestival Berlin, by creating the logo, A1 poster,
2017 96-page catalogue
(NSFW),
2018 112-page catalogue
(NSFW), promotional trailer and banner images for social media use.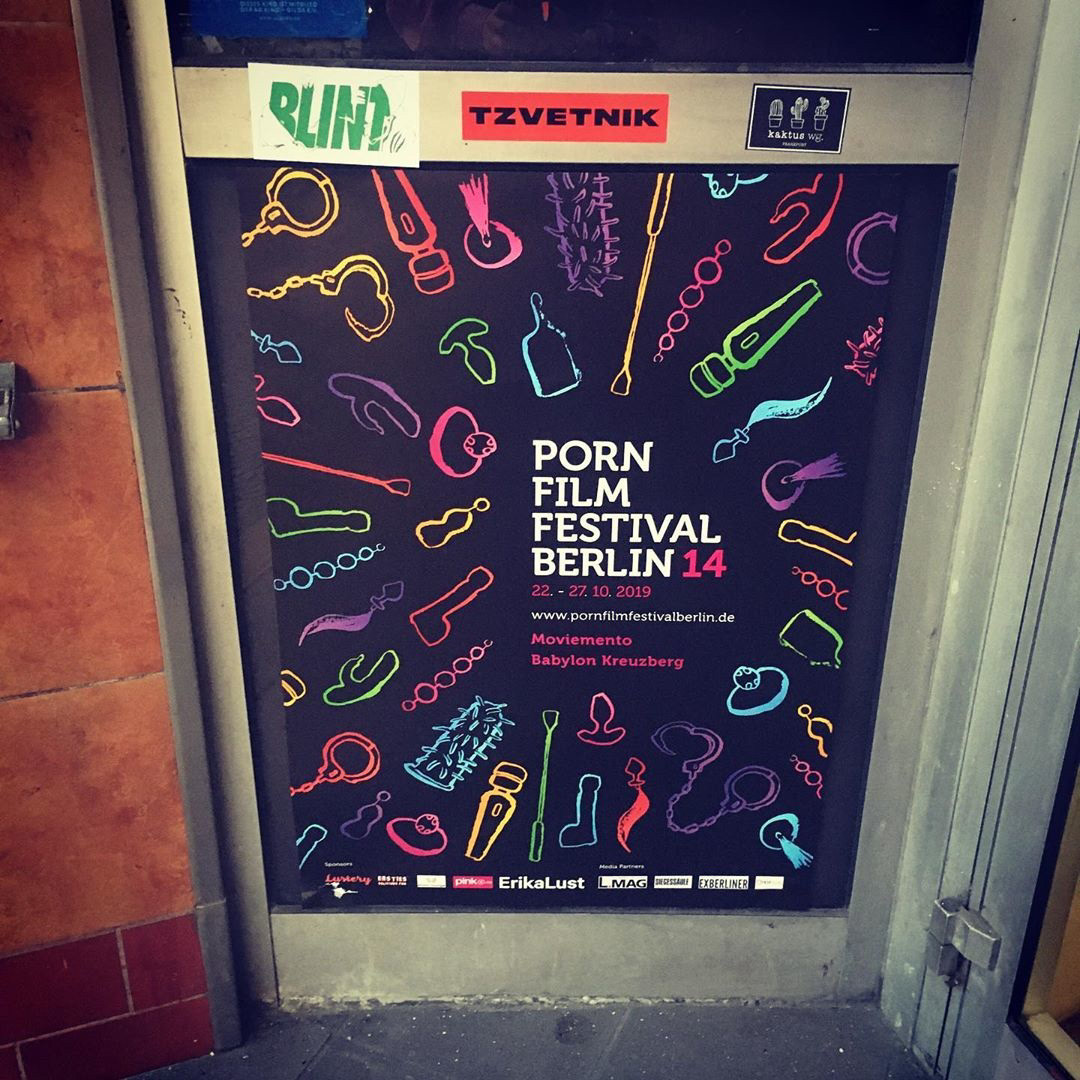 IMAGES: Tim O'Leary & Moira Lam